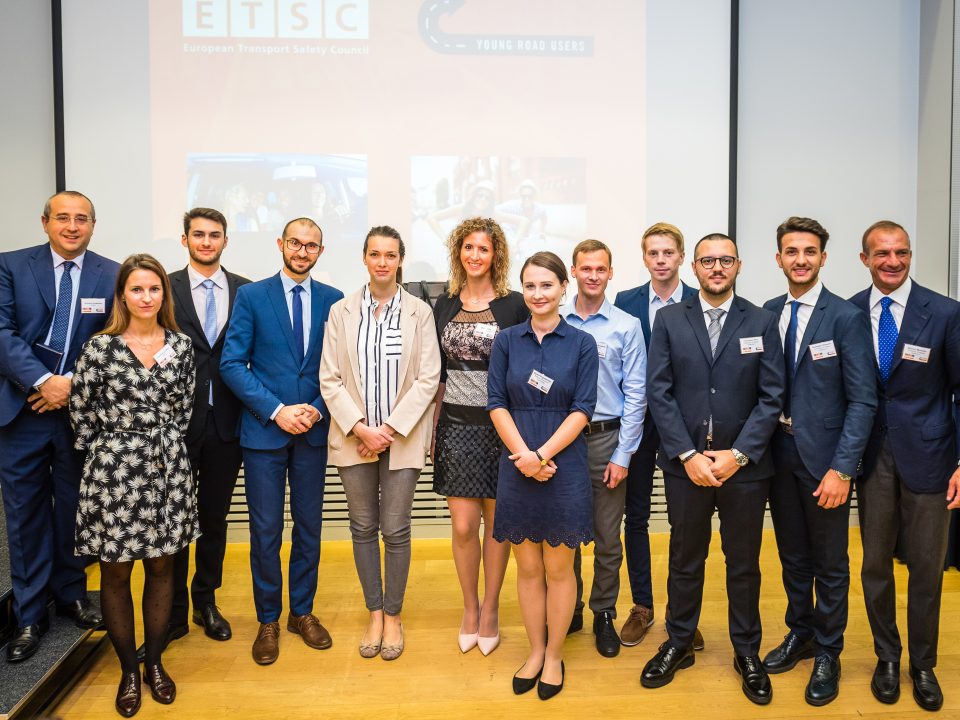 12 September 2018 – YEARS Conference, Brussels
12 September 2018, 09:00 – 13:30
Thon Hotel EU, Brussels
The European Transport Safety Council is delighted organised the YEARS Final Conference in Brussels on 12 September.
The YEARS (Young Europeans Acting for Road Safety) project looks at the latest EU data on road deaths involving young people, the main risks they face and what can be done to address these, in order to raise awareness among stakeholders and spur on national administrations to take action and reduce the number of young people killed on the roads.
Eight engineering students from Italy, Poland and Lithuania are the winners of a European-wide competition to inspire young people to develop and implement infrastructure safety improvements in their local areas. The best projects were awarded during the event.
Click here to view the agenda.
The EU co-funded project is jointly managed by the ETSC and the Parliamentary Advisory Council on Transport Safety (PACTS) with the support of the European Commission, the German Road Safety Council (DVR) and VIAS Institute.
Presentations
Florence Bonnefoy, European Commission, DG MOVE
Priscilla Le Lièvre, European Transport Safety Council
David Davies, Parliamentary Advisory Council for Transport Safety (PACTS)
Aivaras Paskauskas and Tomas Vickacka, Technical University of Vilnius
Martina Baj and Lorenzo pedron, Politecnico di Milano
Jacqueline Lacroix and Hendrik Pistor, German Road Safety Council
Liesje Pauwels, VIAS Institute
Sylwia Pogodzinska and Dawid Dudek, Technical University of Krakow
Vincenzo Viro and Giuseppe Silvestro, University of Naples Federico II
Manpreet Darroch, Youth for Road Safety (YOURS)
The YEARS project receives financial support from the European Commission, the German Road Safety Council (DVR) and VIAS Institute.