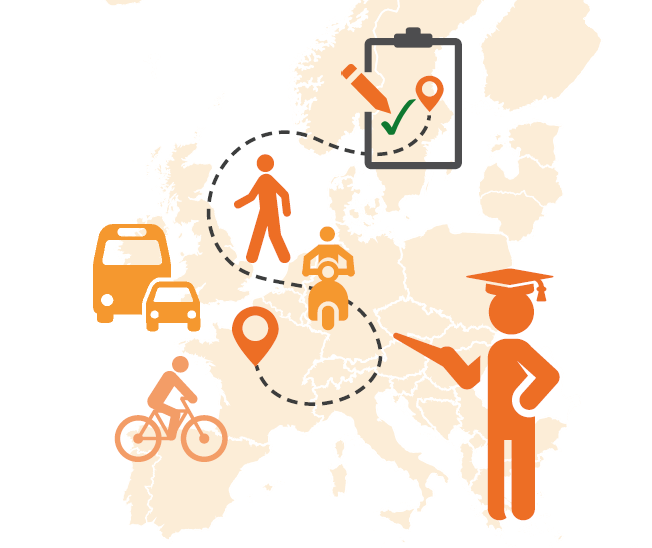 Road safety education must continue throughout secondary school
A new report, co-authored by ETSC, the Flemish Foundation for Traffic Knowledge (VSV) and Fundacion MAPFRE, warns that traffic safety education in Europe is much less widespread and consistent in secondary education, just as the risks young people are exposed to increase as they start to move around independently.
The study shows that more than 15 children and youngsters (aged 0-17) are killed on roads in the European Union on average every week and over 11,000 have died over the last decade . Half of those killed are youngsters aged 15, 16 and 17 and one in every five deaths among 17-year-olds results from a collision on the road.
The report provides recommendations on what can be done at EU, national, local and school level to improve the provision and quality of traffic safety and mobility education and acts as a complement to earlier research by ETSC and others on improving vehicles, infrastructure, enforcement and other essential aspects of the 'safe system' approach to road safety.