The Netherlands study visit 2022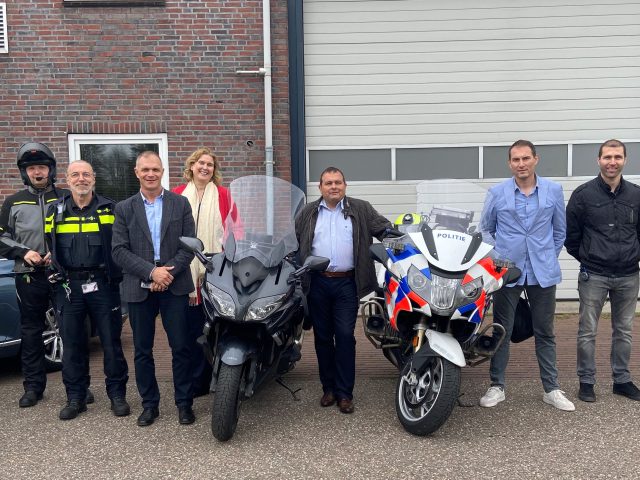 A Bulgarian delegation with representatives from the Ministry of Interior and the State Agency Road Safety, led by the Chief of National Traffic Police, accompanied by ETSC and the European Commission, travelled to Naarden, The Netherlands, on 13 April as part of a study visit on the topic of enforcement.
The visit was co-organised together with the Ministry of Justice and Security and supported by the Dutch Police, as part of the EU Road Safety Exchange project. It included on-the-ground police demonstrations and discussions with the main partners involved in the enforcement chain, namely the Police, Public Prosecution service, the Central Judicial Collection Agency and the Central Bureau of Drivers.
Great day of learning and cooperation between Netherlands 🇳🇱 and Bulgaria 🇧🇬 with thanks to @Politie @PolitieMiddenNL @ministerieJenV and others. Great organisation as ever by our colleagues in @ETSC_EU . Enforcement of traffic rules is essential for #RoadSafety. https://t.co/4Ff12TLNVd

Sarah Lynch (@SarahLynchBxl) April 13, 2022
In the morning of the visit, the delegation from Bulgaria, visited a location in Naarden, where controls of heavy good vehicles took place. They were welcomed by Dutch Police representatives who presented their work and explained step by step how the controls of HGV worked.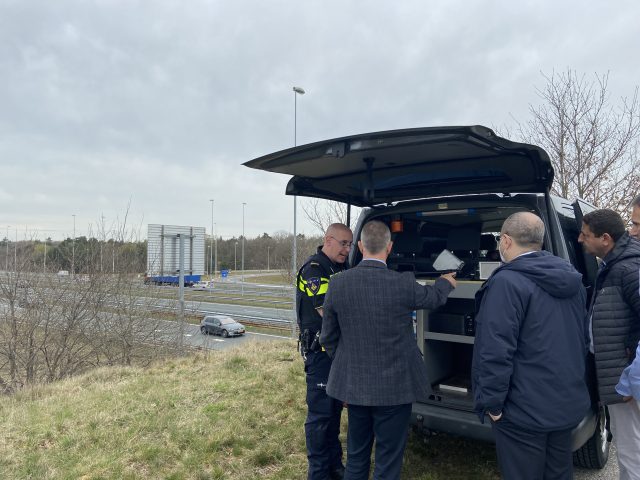 Each participant experienced first-hand the functioning of a speed radar mounted on an unmarked car moving in traffic. As a third and final practical demonstration, Bulgarian representatives were shown and explained the functioning of the mono-cam, an innovative Dutch technology for detecting hand held devices behind the wheel.
The second part of the day was dedicated to the theoretical aspects around the enforcement chain. It included presentations and discussions on the enforcement of handheld phone-use by drivers, in particular how the follow-up on police action looked like, including license plate liability. Criminal and administrative law and their application in the case of driving under the influence of alcohol were also discussed in detail.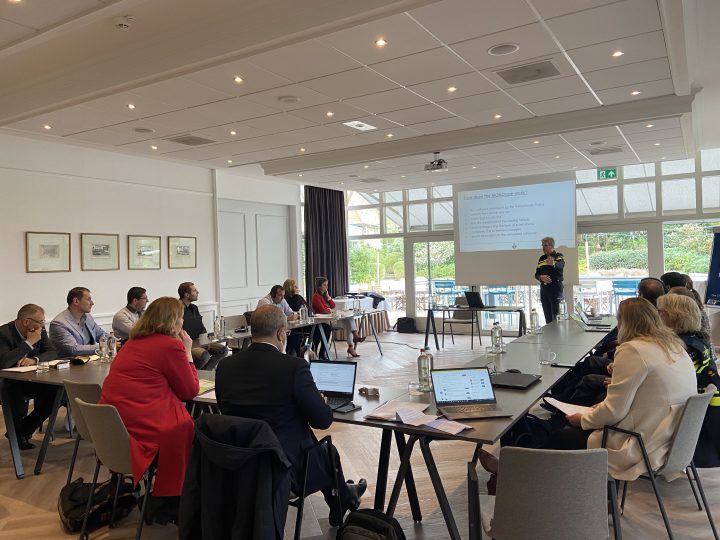 The Bulgarian delegation appreciated the exchange of knowledge and information and together with the Dutch hosts were keen to continue the sharing of good practice in improving enforcement of traffic law and improving road safety. They appreciated the role of such exchanges in pushing forward progress and finding solutions to common issues.
EU Road Safety Exchange is funded by the European Parliament and led by the European Commission. The project is managed by ETSC on behalf of the European Commission.