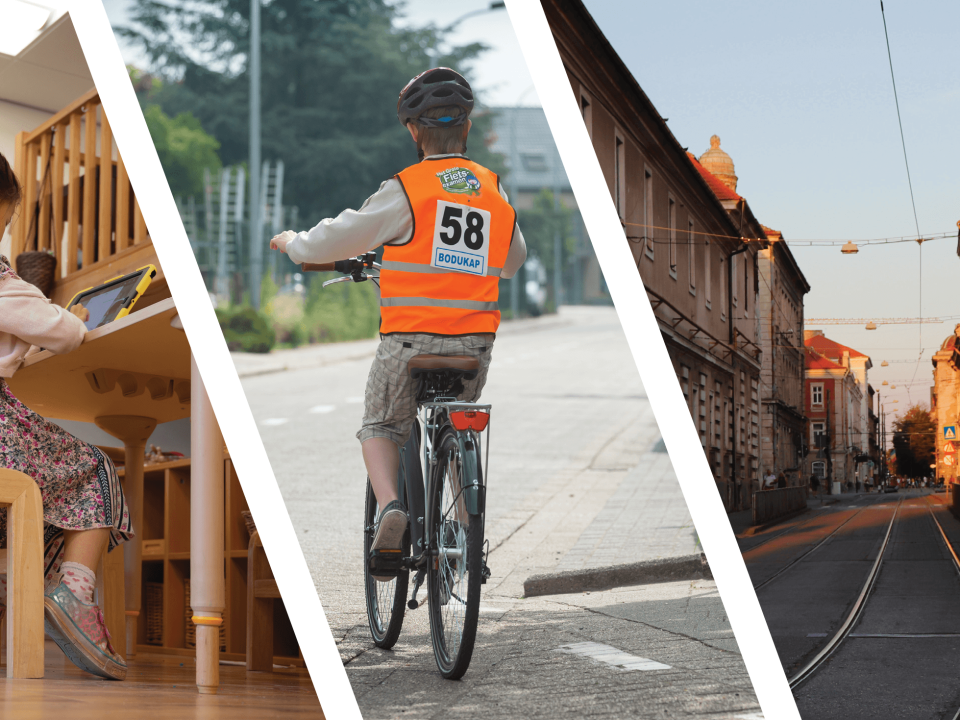 Millions of children missed out on road safety education during Covid-19 lockdowns
Children across Europe missed out on road safety lessons and tests for cycling and walking safely amid Covid-19 lockdowns and school closures, according to a new report by the European Transport Safety Council (ETSC), the Flemish Foundation for Traffic Knowledge (VSV) and Fundación MAPFRE.  However, several education experts consulted for the report found that lockdown boosted innovation in delivery methods, tools and working practices which could lead to improved outcomes in the future.
The report has been published to coincide with the third UNESCO International Day of Education (24 January).  The theme of this year's event is 'Recover and Revitalize Education for the COVID-19 Generation'.
As schools switched to distance learning, a distinct focus on teaching, and catching up on, core subjects was noted in several countries, resulting in less children receiving traffic safety and mobility education in 2020 compared to previous years.
Educational material on traffic safety and mobility was increasingly digitised in response to the unprecedented situation, and was actively promoted to schools, teachers and parents. Several countries and organisations established digital platforms where the educational material was collected and presented. In some countries teacher training was held virtually.
Regarding future provision of road safety education, a majority of the experts consulted considered that the digitisation of teaching would continue.  But some aspects of road safety education cannot be delivered remotely, such as bicycle training.  Some experts warned that remote learning should not replace face-to-face teaching due to the difficulties of maintaining engagement with the material via a remote setting.
Experts also expect that road safety education should evolve to reflect changes in mobility that have been accelerated by the pandemic, such as a preference for walking and cycling to school.
The report was produced with the help of road traffic education experts in 11 European countries: Austria, Belgium, the Czech Republic, Denmark, Finland, Greece, the Netherlands, Norway, Portugal, Scotland (UK) and Spain
The report can be downloaded from www.etsc.eu/LEARNFlash1
The report is published as part of the LEARN! (Leveraging Education to Advance Road safety Now) project, by the European Transport Safety Council (ETSC), the Flemish Foundation for Traffic Knowledge (VSV) and Fundación MAPFRE. More information on the project is available at: www.trafficsafetyeducation.eu