5 February 2020, Safe and Sober talk: The fight against drink-driving in Italy, Rome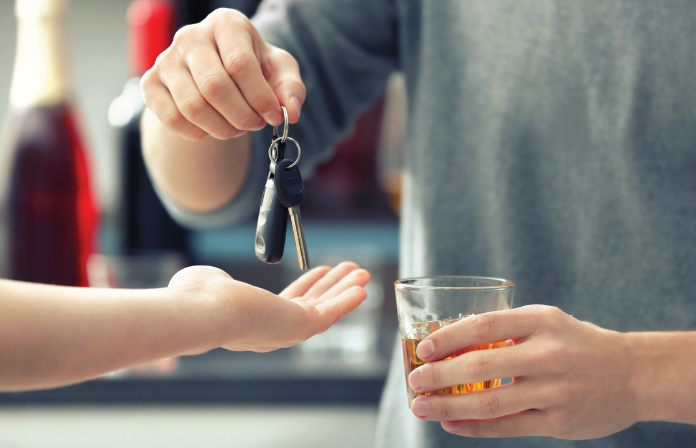 Safe and Sober Talk
Wednesday 5 February 2020, 10:00 – 13:00
Sala Stampa Estera
Via dell'Umiltà, 83, 00187 Rome
ANIA Foundation and the European Transport Safety Council have the pleasure of inviting you to the Safe and Sober Talk "Alcohol Interlocks and the Fight against Drink-Driving" on the 5th of February in Rome, Italy.
Driving under the influence of alcohol is one of the four main killers on the road, alongside speeding, non-use of seatbelts and driver distraction. Impairment through alcohol is an important factor influencing both the risk of a collision as well as the severity of the injuries that result from collisions.
Across Europe, there is still a group of hard-core drink driving offenders that seem unwilling or unable to change their behaviour despite the use of traditional countermeasures such as awareness campaigns, fines and driving bans. Studies have repeatedly shown that alcohol interlock programmes, combined with rehabilitation programmes, cut reoffending rates both during and after the driver has installed the device in their vehicle.
During the Safe and Sober Talk, both aspects will be discussed with national and international experts, policy makers and stakeholders.
The agenda is available here
Simultaneous interpretation will be available in English and Italian.
To register please fill in the form below
Safe and Sober Talk
Mercoledì 5 febbraio 2020, 09:30 – 13:00
Sala Stampa Estera
Via dell'Umiltà, 83, 00187 Rome
La Fondazione ANIA e lo European Transport Safety Council hanno il piacere di invitarla al talk Safe and Sober "La lotta contro la guida in stato di ebbrezza e i sistemi Alcol Interlocks", che si svolgerà il 5 febbraio 2020 a Roma, Italia.
La guida in stato di ebbrezza è una delle prime quattro cause di incidenti stradali, insieme alla velocità, al mancato uso delle cinture di sicurezza e alla guida distratta.  Gli effetti dannosi prodotti dall'alcol sulle capacità di guida rappresentano un importante fattore sia nell'aumento del rischio di incidenti, sia nella gravità delle lesioni conseguenti agli incidenti.
In Europa c'è ancora uno zoccolo duro di trasgressori che guidano ubriachi, persone che non possono o non vogliono cambiare le loro abitudini di consumo dell'alcol, nonostante le continue campagne di sensibilizzazione, le misure restrittive ed i divieti che vengono messi.
Gli studi hanno mostrato chiaramente che i programmi alcol interlock, uniti a programmi riabilitativi, riducono drasticamente il rischio di recidività non solo quando il dispositivo è installato sul veicolo del trasgressore, ma anche dopo che il dispositivo è stato rimosso.
Durante il talk "Safe and Sober" verranno discussi entrambi gli aspetti con esperti nazionali e internazionali, legislatori e stakeholders.
L'agenda e disponibile qui
Sarà disponibile una traduzione in simultanea in inglese e in italiano.