Launch event and study visit for the EU Road Safety Exchange project
There are important differences in the road safety performance of the EU member states. The EU Road Safety Exchange project aims to help tackle these disparities, linking up transport experts to exchange knowledge and good practice. A new three-year phase of the project has been given the green light and is being expanded to include more countries and new road safety topics.
The official launch event of the project took place in Brussels on October 18, 2023. The day started with a mini study visit that allowed participants to get insights into the road safety work of Brussels Region.
Minister Elke Van den Brandt and her team welcomed the project's participants, sharing successful road safety initiatives implemented in Brussels. The Belgian experts stressed the importance of adopting the Vision Zero and the Safe System approach and presented various traffic calming initiatives that have yielded a substantial reduction in road collisions.
The commitment to making Brussels a safer and more welcoming place for all was then exemplified through a walking tour, allowing EU Road Safety exchange participants to see these measures in practice.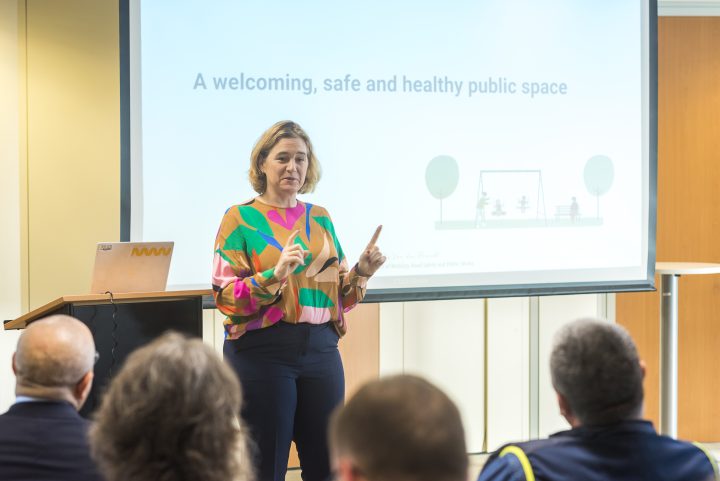 Following the study visit, an official launch event brought together high-level officials, senior transport experts from all the participating countries as well as international road safety organisations and stakeholders. Presentations delivered by project partner country experts from Spain, France, Sweden and Finland covered various themes, including infrastructure safety, effective speed enforcement, the protection of vulnerable road users, and comprehensive collision investigation.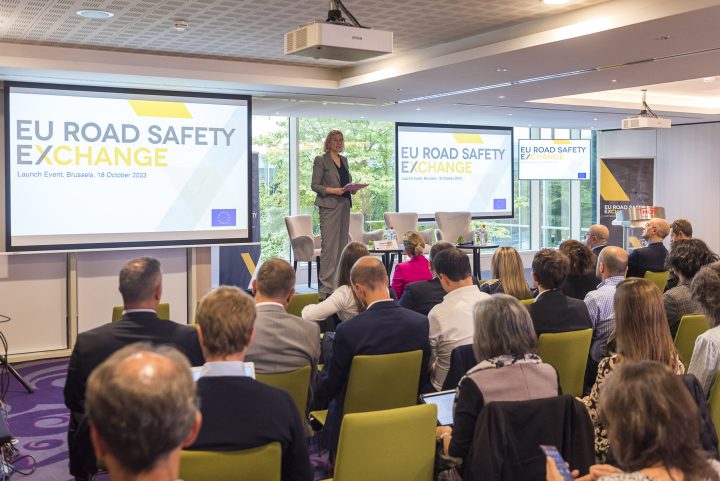 The Road Safety Exchange project, funded by the European Parliament and managed by the European Transport Safety Council on behalf of the European Commission, stands as a testament to the transformative power of collaboration and innovation. It paves the way for safer roads and cities across Europe.