Spain study visit 2021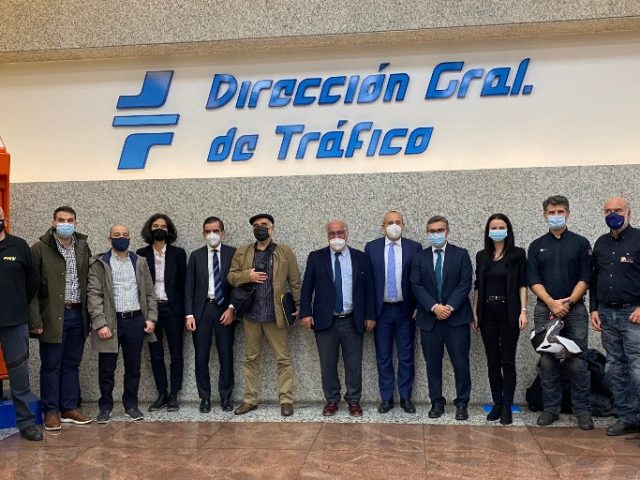 A Greek delegation from the Ministry of Transport and Infrastructure, accompanied by ETSC, participated on 10-11 November 2021 in a study visit on the topic of powered two wheelers (PTW) safety in Madrid, Spain.
The visit was hosted by the Directorate for Traffic (DGT), partners in the EU Road Safety Exchange project, and included discussions with the main stakeholders in the area of motorcyclists' safety and several visits on the ground.
Thank you to our Spanish 🇪🇸and Greek 🇬🇷colleagues for working together with the EU #RoadSafetyExchange project on improving the safety of motorcycle 🏍️ 🛵riders. https://t.co/w7vLPfGa6o

European Transport Safety Council (@ETSC_EU) November 12, 2021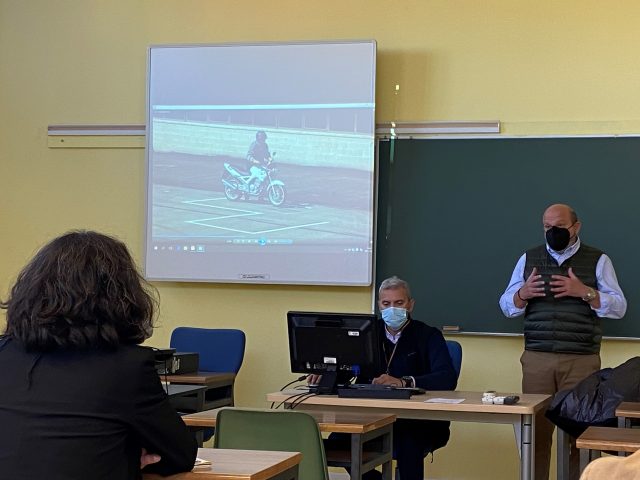 During the first day of the visit, the Greek delegation visited the DGT Mostoles Centre, where theory exams and practical exams in closed circuits are held for the area of Madrid. Here, they met and discussed with the leadership of the centre and the trainers, who explained their work in detail.
Participants heard among others about the Spanish strategic approach to improving the safety of powered two wheelers, formulated in the National Plan, the voluntary training for PTW and the curricula for examination.
Later, the participants observed the practical examination on a closed circuit.
Great to be in sunny Spain 🇪🇸today with the EU #RoadSafetyExchange project taking a look at motorcycle training and testing with colleagues from Greece 🇬🇷. @DGTes @GreeceInEU @Transport_EU @EP_Transport pic.twitter.com/p4tEHRp0gq

European Transport Safety Council (@ETSC_EU) November 10, 2021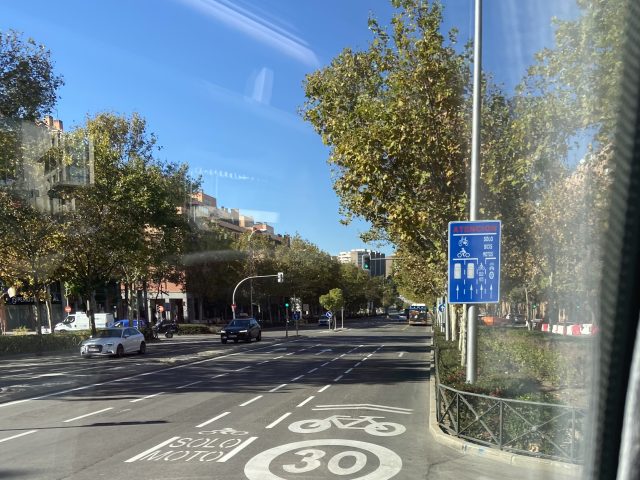 Next, the Greek delegation visited the Department of Mobility of Madrid City Council. Representatives of the City Council presented the new plan of the city 'Madrid 360' aimed at improving quality of life. The plan includes several measures aimed at improving the safety of PTW, including lower speeds, more parking and a dedicated lane pilot project.
The city representatives then accompanied the delegation to show several of the measures implemented in the city.
In the afternoon, the group was welcomed at the DGT headquarters. Here, they met with representatives of the DGT, the Guardia Civil, driving school associations, producers and motorcyclists' associations.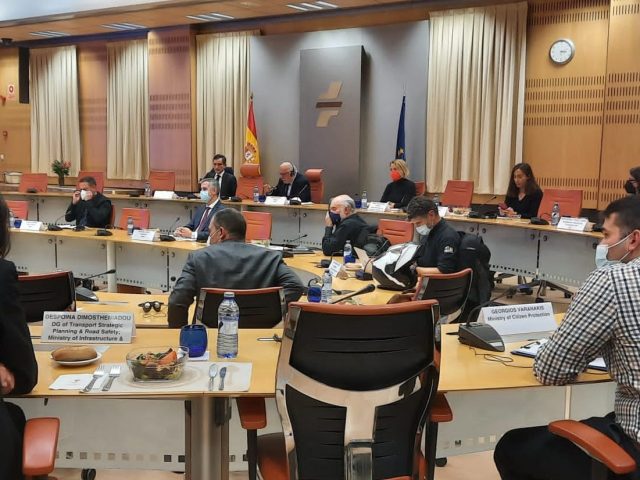 Finally, the day ended with a short visit to the Traffic Management Centre of DGT.
On the second day of the visit, the Greek delegation visited a driving school where PTW riders are being trained for the A licence. Trainers of the driving school explained the theoretical training for PTW, as well as demonstrated the training on a closed circuit and on the road.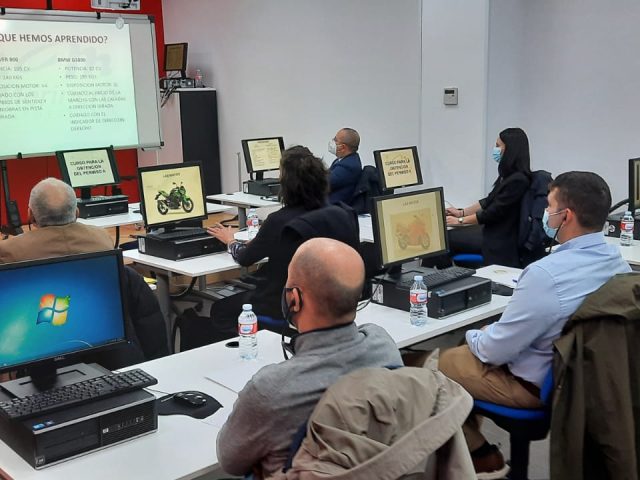 The Greek delegation and the Spanish hosts were keen to continue the sharing of good practice in improving road safety and promoting safety of PTW and appreciated the role of the exchange project in pushing forward progress and finding solutions to common issues.
EU Road Safety Exchange is funded by the European Parliament and led by the European Commission. The project is managed by ETSC on behalf of the European Commission.