Austria study visit 2022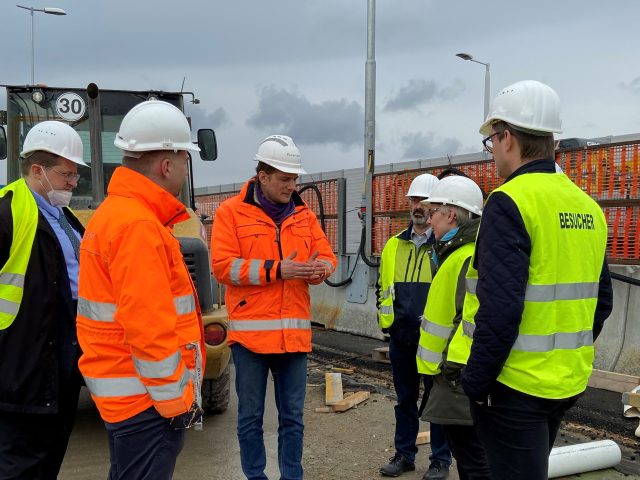 A Polish delegation with representatives from the Ministry of Infrastructure, the National Road Safety Council, the General Directorate for National Roads and Motorways and the General Inspectorate of Road Transport, accompanied by ETSC and European Commission, participated on 5-6 April in a study visit on safe road infrastructure and protection of vulnerable road users in Vienna, Austria.
The visit was hosted by the Federal Ministry for Climate Action, Environment, Energy, Mobility, Innovation and Technology, lead partners in the EU Road Safety Exchange project, and included discussions with some of the main stakeholders from Austria, namely KFV, the Ministry of Interior, the Municipality of Vienna and ASFINAG, as well as visits to section control and constructions' sites.
Today we're in 🇦🇹 sharing knowledge on #infrastructure and VRU safety. Our hosts welcomed a delegation of experts from Poland to show how they keep their roads safe. #RoadSafetyExchange @BMKlimaschutz@Asfinag@KrajowaRadaBRD@MI_GOV_PL@BaldwinMatthew_@transport_EU pic.twitter.com/yMIQVanbP8

European Transport Safety Council (@ETSC_EU) April 5, 2022
On the first day of the visit, the delegation from Poland, joined by the European Coordinator for Road Safety, Matthew Baldwin, visited BMK, where they were welcomed by the head of the department of infrastructure procedures and road safety.
Here, they found out about the key activities undertaken by Austria in the field of road safety, the priorities of the national strategy and the Austrian Road Safety Fund. The ambitious cycling policy of Austria was presented and there were in-depth discussions on the topic of infrastructure safety management, with a focus on the new EU directive.
In the afternoon, the group was invited to visit the Austrian maintainer of motorways and expressways ASFINAG. Here, they found out about the main projects of the operator, focusing on the works done on the busiest motorway in Austria which carries around 200,000 cars daily. Mobile section controls, an innovative solution for work zones, raised the interest of the participants.
Later in the day, the group went to see the section controls, as well as one of the main construction sites on the highway crossing Vienna.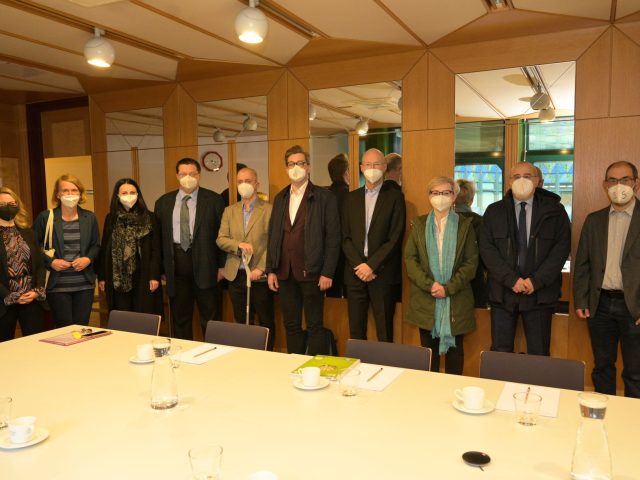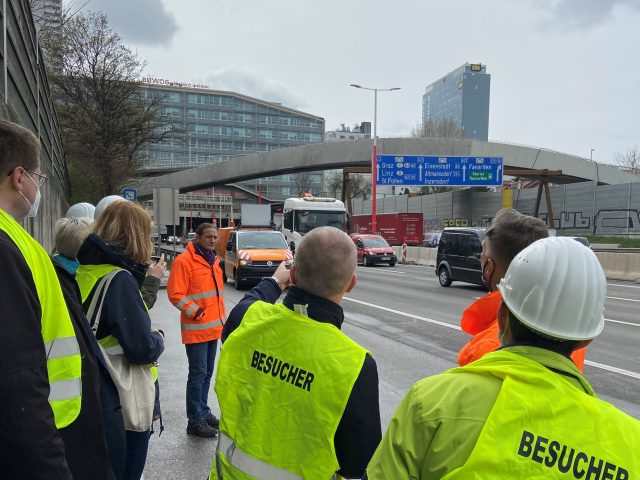 On the second day of the visit, the Polish delegation visited the Federal Ministry of Interior, where they learned about the key activities of the department, focusing on traffic law enforcement, and discovered the vehicle fleet of the Traffic Police.
Later in the day, the Municipality of Vienna hosted the group at its premises and shared a comprehensive presentation on the measures taken by the municipality to protect vulnerable road users.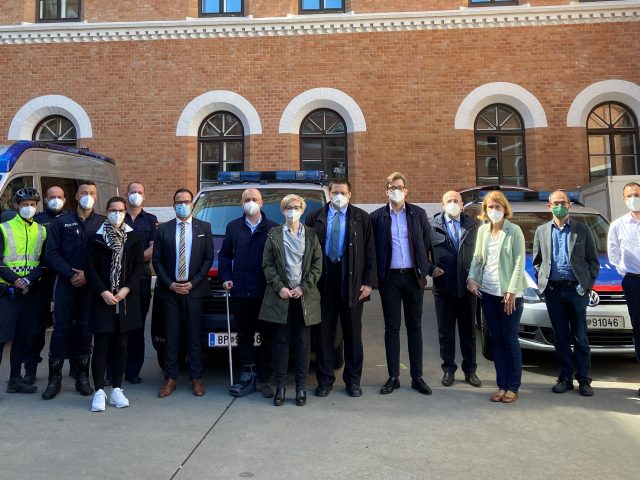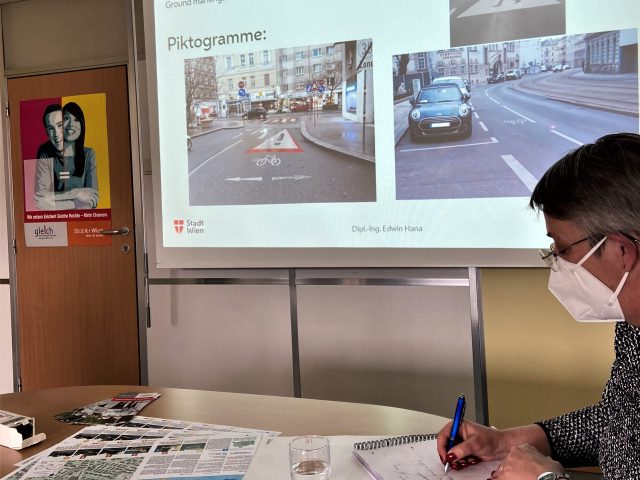 The visit offered a great possibility for exchanges among peers and the Polish delegation and the Austrian hosts were keen to continue the sharing of good practice in improving infrastructure safety and protection of vulnerable road users.
EU Road Safety Exchange is funded by the European Parliament and led by the European Commission. The project is managed by ETSC on behalf of the European Commission.