Lithuania workshop – 9 February 2021
A fifth online EU Road Safety Exchange workshop brought together experts from Lithuania and the Netherlands. The topic of discussion was safe cycling infrastructure, with a focus on the principles of designing safe infrastructure, as well as concrete examples from both countries.
The workshop was supported by the Lithuanian Ministry of Transport and Communications, with the active participation of representatives from the Transport Competence Agency and the municipalities of Vilnius, Kaunas and Šiauliai.
Experts from the Dutch Ministry of Infrastructure and Water Management, SWOV – Institute for Road Safety Research and RHDHV (Royal HaskoningDHV Engineering, design and project management) provided insight into the Dutch way of building a safe cycling environment and exchanged ideas in a lively debate with the Lithuanian colleagues.
The workshop will be followed by a study visit to the Netherlands in 2021.
In today's EU #RoadSafetyExchange workshop, we're online with Lithuanian and Dutch experts to share best practice on cycling infrastructure.

Thanks to vice-minister Agnė Vaiciukevičiutė for your support. @LRsusisiekimas @LithuaniaInEU pic.twitter.com/tYnWyYxUXg

European Transport Safety Council (@ETSC_EU) February 9, 2021
Great to hear from @SWOV @SWOV_NL about what measures have been most effective at reducing deaths of cyclists in 🇳🇱. @MinIandWEnglish pic.twitter.com/6pMluwJgBU

European Transport Safety Council (@ETSC_EU) February 9, 2021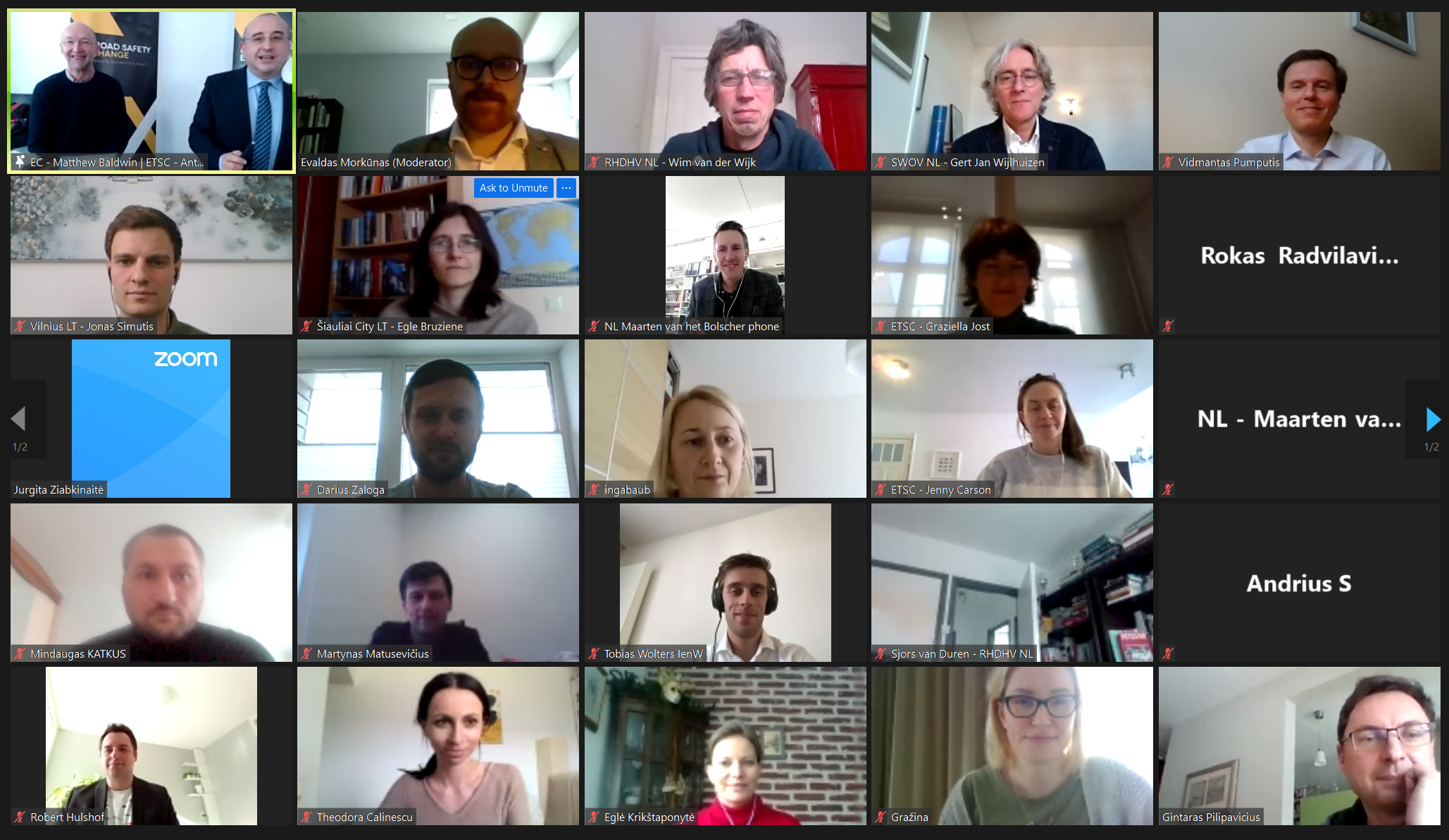 How to build a roundabout… pic.twitter.com/04Okk133Fv

European Transport Safety Council (@ETSC_EU) February 9, 2021