Sweden study visit 2022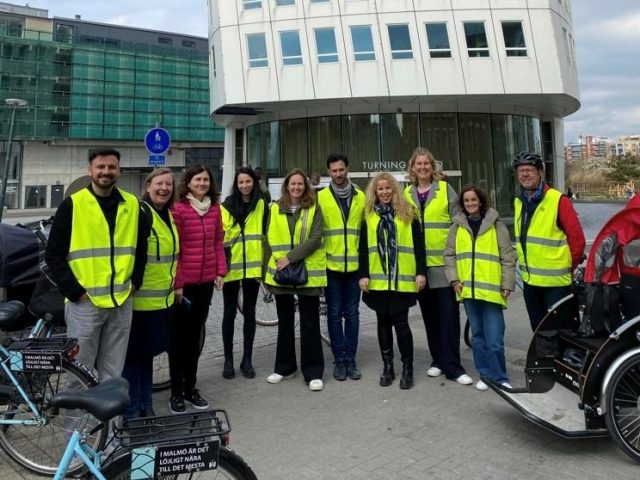 A Portuguese delegation with representatives from the National Road Safety Authority (ANSR) and Infraestruturas de Portugal, led by the vice-president of ANSR Ana Tomaz, accompanied by ETSC and the European Commission, travelled to Malmö, Sweden, on 27-28 April as part of a study visit on the topic of urban road safety.
The visit was co-organised together with the City of Malmö and supported by experts at the Swedish Transport Administration, in the framework of the EU Road Safety Exchange project. It included meetings with traffic experts at the City Hall, a cycling tour of the city with on-site explanations of various infrastructure solutions and a guided trip outside Malmo on 2+1 roads.
Last week @malmostad 🇸🇪showed 🇵🇹 colleagues their work on safer cycling infrastructure. Some great learning. All part of EU #roadsafetyexchange. https://t.co/Cy5xTBYFI2@ansegrodoviaria @Infra_PT @BaldwinMatthew_ @Transport_EU @SarahLynchBxl @Trafikverket pic.twitter.com/nCea7E3eAG

European Transport Safety Council (@ETSC_EU) May 2, 2022
The first visit of the delegation from Portugal was to Malmö City Hall. Here they met experts from the various traffic departments who shared some of the work they are doing.
Among the topics discussed were speed management in urban areas; pedestrian safety, security in the traffic environment; safe micromobility, e-scooters and traffic safety; local road safety planning and cycle lane design. Each of the topics led to extensive discussions on the similarities and differences between the two partner countries.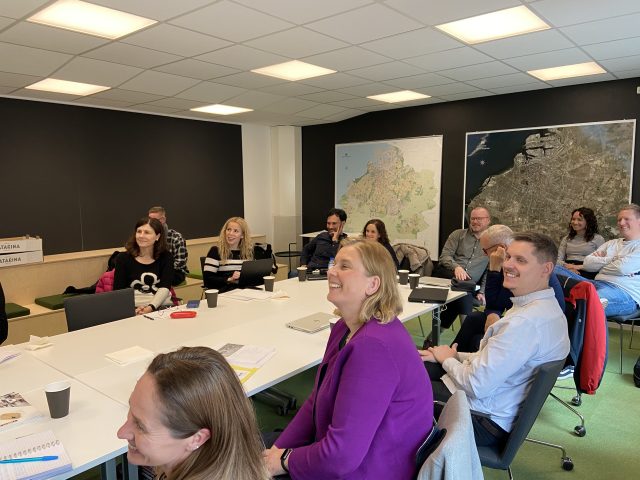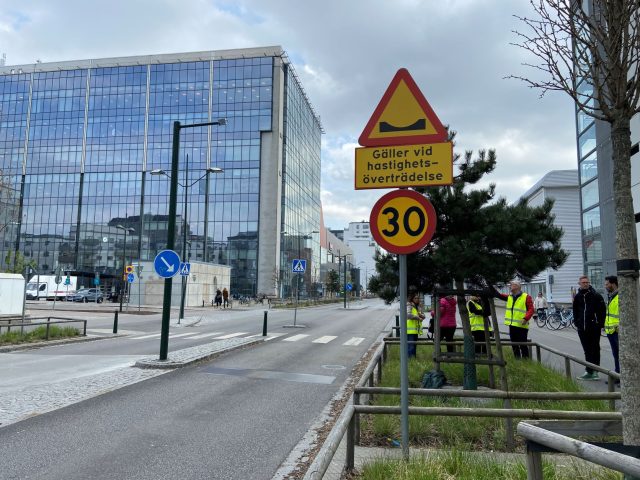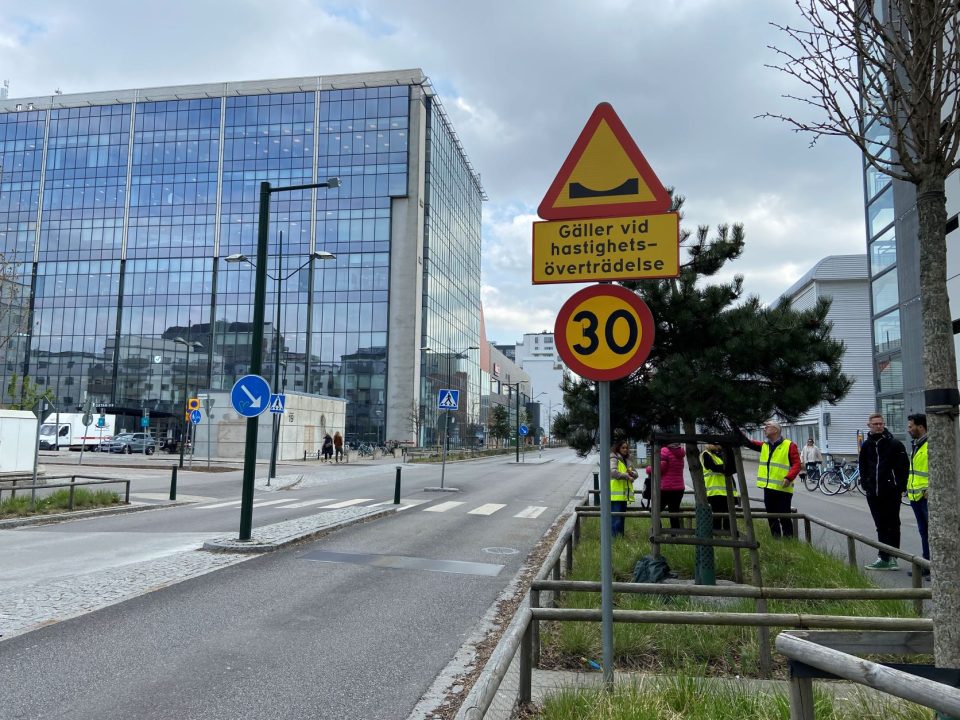 In the afternoon the group, accompanied by Swedish traffic experts, went on a cycling tour of the city with explanations of the different infrastructure measures, including several types of infrastructure aimed at reducing speeds.
The City of Malmö have a long tradition of using speed reducing measures as a tool in road safety work, and have developed the Malmö model speed bump.
The next day, the group went on a guided bus tour from Malmö to Dalby on one of the renowned Swedish 2+1 roads, observing various roundabout designs, safe camera systems and cycling facilities.
On the trip the delegation from Portugal had a close look at some of the road infrastructure solutions implemented outside urban areas with explanations from experts at the Swedish Transport Administration.
Great couple of days of learning on urban #RoadSafety. 🙏 to our 🇸🇪 hosts @malmostad and @Trafikverket for the great ☀️ welcome , to our friends @ETSC_EU for the flawless organisation and to our 🇵🇹 colleagues from @ansegrodoviaria and @Infra_PT for strong engagement. pic.twitter.com/oVgWiPM6Tt

Sarah Lynch (@SarahLynchBxl) April 28, 2022
The Portuguese delegation appreciated the experience and together with the Swedish colleagues were keen on further exchanging ideas and measures to improve road safety.
EU Road Safety Exchange is funded by the European Parliament and led by the European Commission. The project is managed by ETSC on behalf of the European Commission.